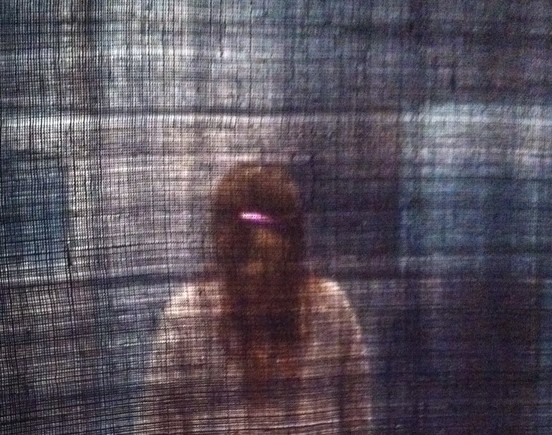 Inside "Mobile Section," a woven installation by Rowland Ricketts,
Seattle Asian Art Musem (SAAM), 2016. (Photo: Maria J. Jimenez)
When My Titles Are Obscure:
Finding Texts and Topics You Might Be Looking For
In spite of my general love of teaching and a special passion for sharing Judaism (a driving force in executing this project),
WEFT and D'RASH – A Thousand Jewish Tapestries
is foremost an art project. The titles in my list, "36 Series," are often more creative than didactic
–
which can be confusing when looking for something specific. Also, a few titles require some knowledge of Judaism or Hebrew by the reader to make sense. Thus I have attached a
reference guide
which shows what the series titles
refer
to and/or
translate
into. (Examples: My Book of Ruth tapestries are placed in the series The Five M'gillot (I-VI), and my tapestries on the Holocaust are in the series with its Hebrew name, The Shoah (I-III).)
(Note that my list of the 36 series in the reference guide (PDF) correspond with my wesbite menubar on the "MY TAPESTRIES: 36 SERIES" page.)
If you are looking for something specific (i.e. topic, text, book, person,) the guide might not be adequate. Just send me an email at
i
nfo@beritengen.com
; I will be happy to assist you.