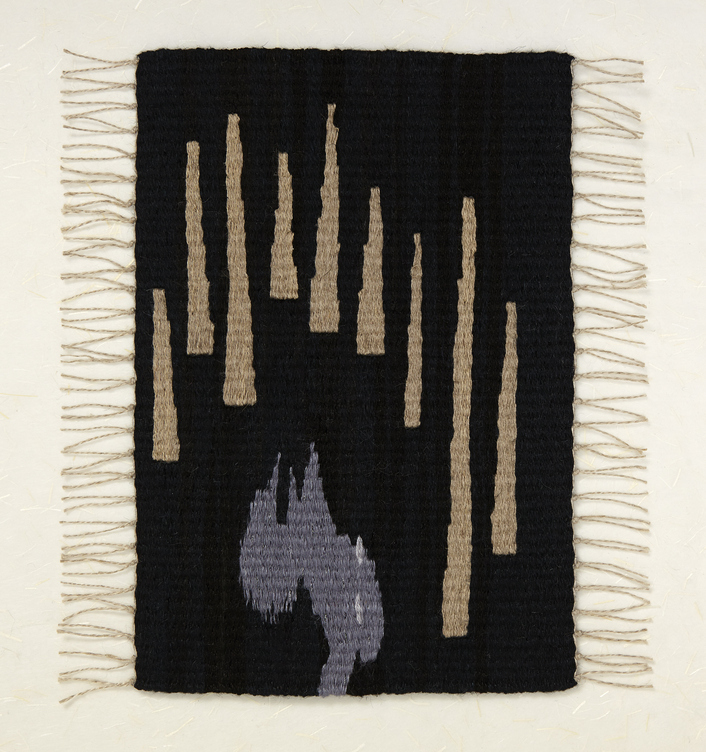 "You are there, there, too, when I lie in the depths" (Psalm 139:8)
"WEFT and D'RASH
– Weaving a Thousand Jewish Tapestries"
is an ongoing project I began in 2007. I use the ancient craft of weaving to take on the centuries old tradition of making commentaries on Jewish texts, and to respond to various aspects of Jewish life.
The project currently totals more than 650 small-scale fine art tapestries woven with linen yarn. Sizes vary, usualy measuring around 9 x 7 in.