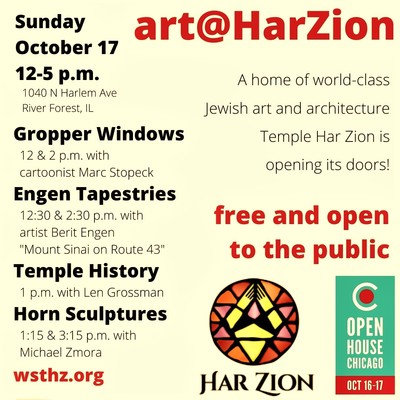 October, 2021
OPEN HOUSE CHICAGO
– the annual, public festival hosted by CAC (Chicago Architecture Center)
I was delighted to be invited to present my ten tapestry-series, "
Mount Sinai on Route 43
," at the Har Zion (HZ) synagogue in River Forest, IL," a
commission
which was installed in 2020, and for the series to be part of its prestigious art collection. And how fun to be part of this highly anticipated Chicago architectural event!
Completed in 1953 to designs by the prominent Chicago architecture firm of Loebl Schlossman and Bennett, this Modernist temple is home to truly unique works of art. Most prominent of these are a set of five two-story stained-glass windows in the Gottlieb Community Hall designed in 1967 by artist, cartoonist, and illustrator
William Gropper

.
The windows render scenes from
Genesis
in colorful faceted glass. The very unusual moving bima, or altar, enables the facility to shift from intimate services to a giant hall capable of holding hundreds. The exterior features a remarkable sculpture created by
Milton Horn
in 1951—possibly the first figurative sculpture installed on a synagogue in over 2000 years.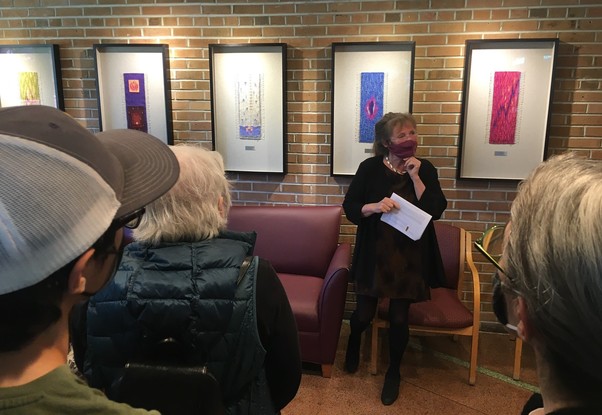 ________________________________________________________________________________________
APRIL 2021
"CREATIVITY IN AN UNCERTAIN TIME"
JEWISH ART SALON, NY, NY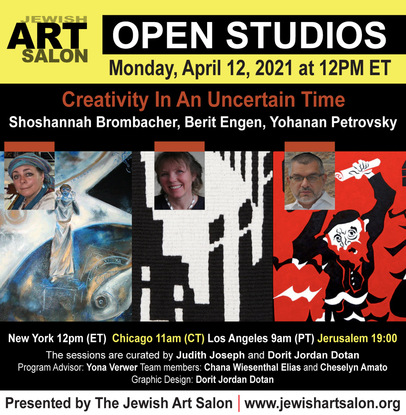 I was proud to be invited to present some of my work in this international art discussion forum (facilitated by artists Dorit Jordan Doran and Judith Joseph.) Especially exciting for me was to see the work of Yohanna Petrovsky (like me, he is Chicago-based.) The work we showed is so different and yet so connected in the minimalistic choices of colors and expressions. (Unfortunately, Shoshannah Brombacher could not attend.) Despite our very different personal stories (mine pales compared to his Sovjet background) we both came to Judaism as adults, and our art work 'documents' two strangely overlapping journeys.

___________________________________________________________________________________________




March, 2020
"THE BOOK OF RUTH AND THE BEAUTY OF BIBLICAL MINIMALISM"
OAK PARK PUBLIC LIBRARY (OPPL) ART GALLERY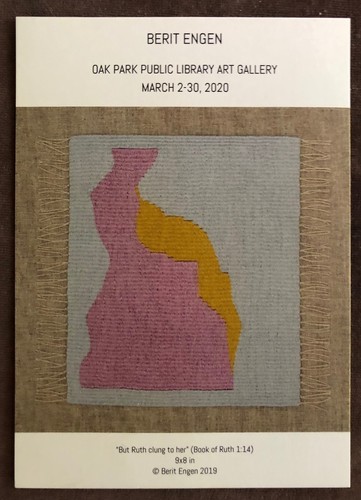 To start with: I had prepared really well. Daughter flew in from NY to help hang the exhibit. With the title focusing on 'minimalism' we installed the exhibition accordingly. It was supposed to hang for one month, and I had several presentations scheduled, one with our wonderful Cantor who would be chanting the book, on the different interpretaions of the book in the Jewish and Christian traditions. So many people expressed interest, there was interest in the press – and then, after the opening and ten days and my first talk, the library, (an award-winning instituiton for its architecture and with an impressive art collection), closed the exhibit for visitors because of COVID-19. I took the tapestries down in July. They had been hanging there just waiting to be seen – like scrolls in a Middle Eastern cave – or, so I felt, without any further comparison regarding drama and importance.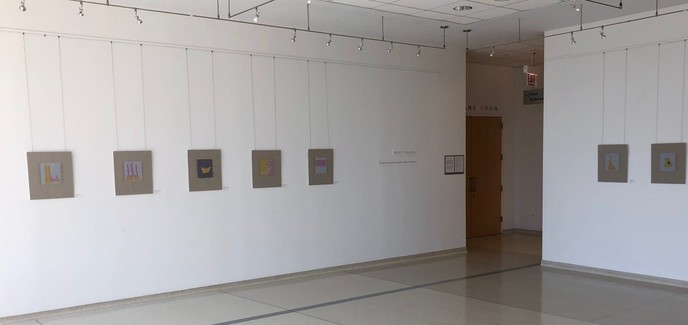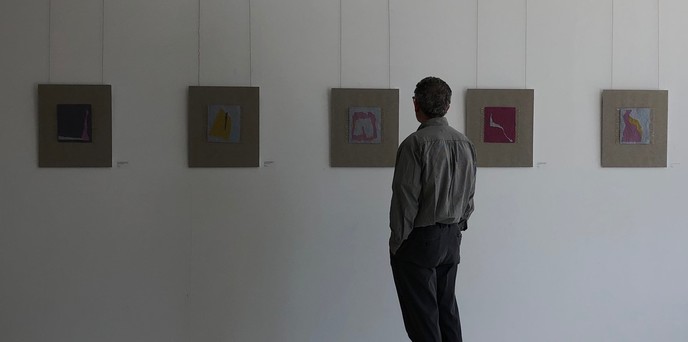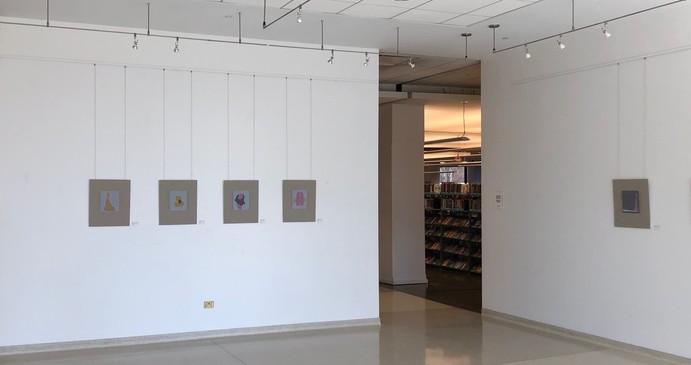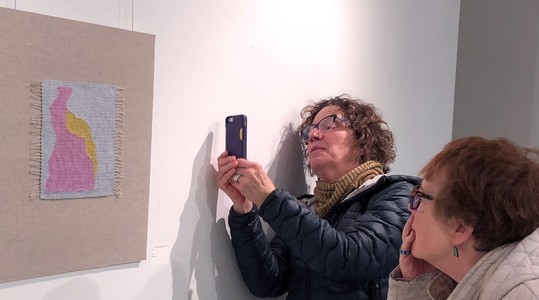 VIEW THE EXHIBITION
HERE.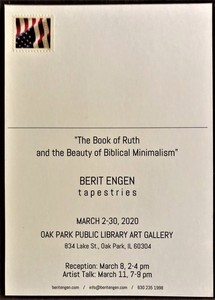 ___________________________________________________________________________________________